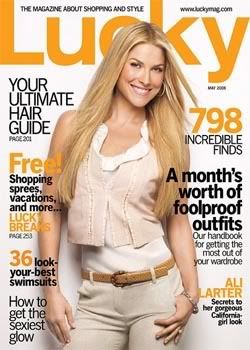 Sexy celebrity Ali Larter, our favorite Heroes star, is featured on the cover and in the pages of the latest issue of Lucky Magazine. I love how this celebrity shows her charming smile; it's one of a kind. Here's a sneek preview of what she has to say regarding her sense of fashion:


On her style: "I like my clothes to be able to take on my mood rather than tell me my mood. When something looks great on me, I don't even question it. I just buy it, because who knows when I'll find the next just-right thing?"

On wearing a gigantic new engagement ring to the cover shoot: "I've never been a huge jewelry girl, but I'm never taking this off."
If you're hoping to win a date from this lovely young celebrity, the answer would probably be no. So guys better back off cause she's already engaged to her long time boyfriend, actor Hayes Mac Arthur. Awww!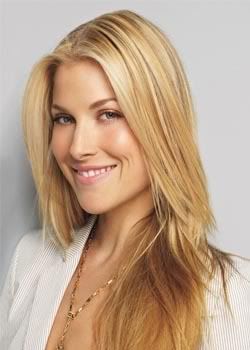 More photos after the jump...