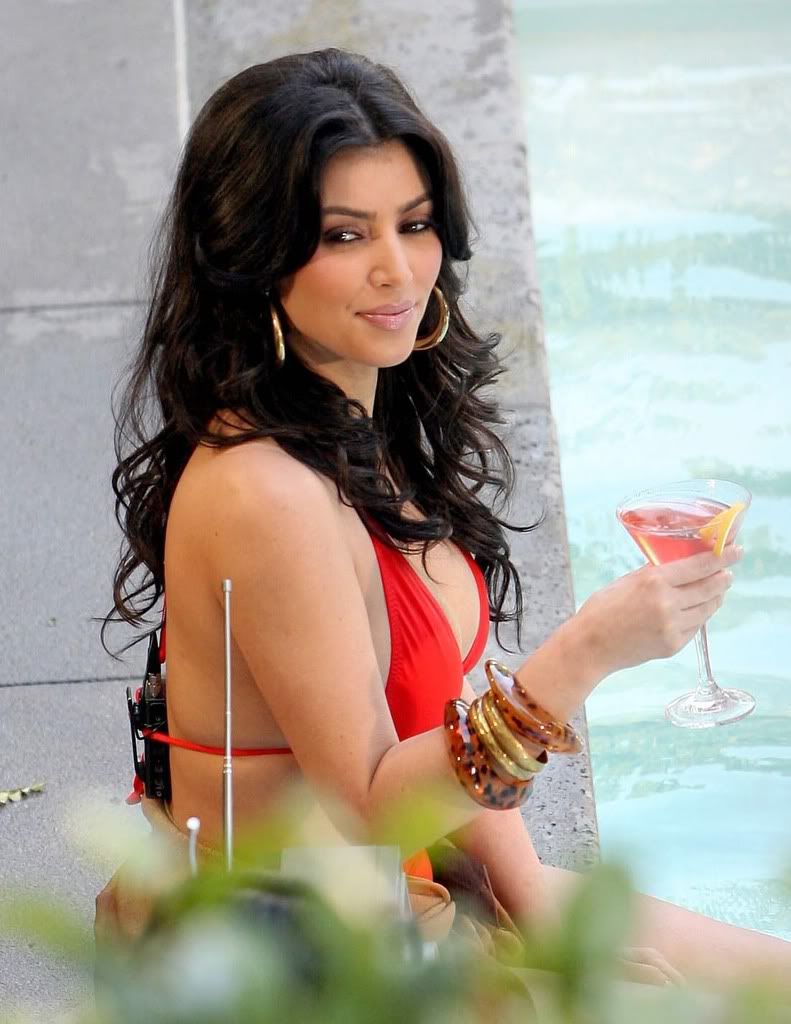 What is it that people like about Kim Kardashian anyway? Well she's got great big boobs and a nice piece of ass, enough for people to like her very much; aside from the fact that she has a sex scandal and she's Paris' closest of friends, it's more than enough for her to be famous. Kim Kardashian looks sexy in her red bikini, although I was really hoping to see her not putting them on.(wink)

Kim is currently filming an episode for her reality show Keeping Up with the Kardashians at the Viceroy Hotel.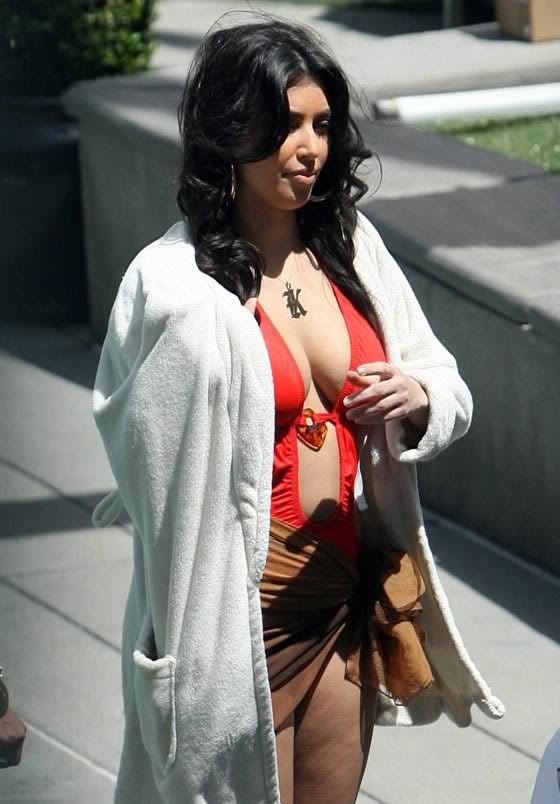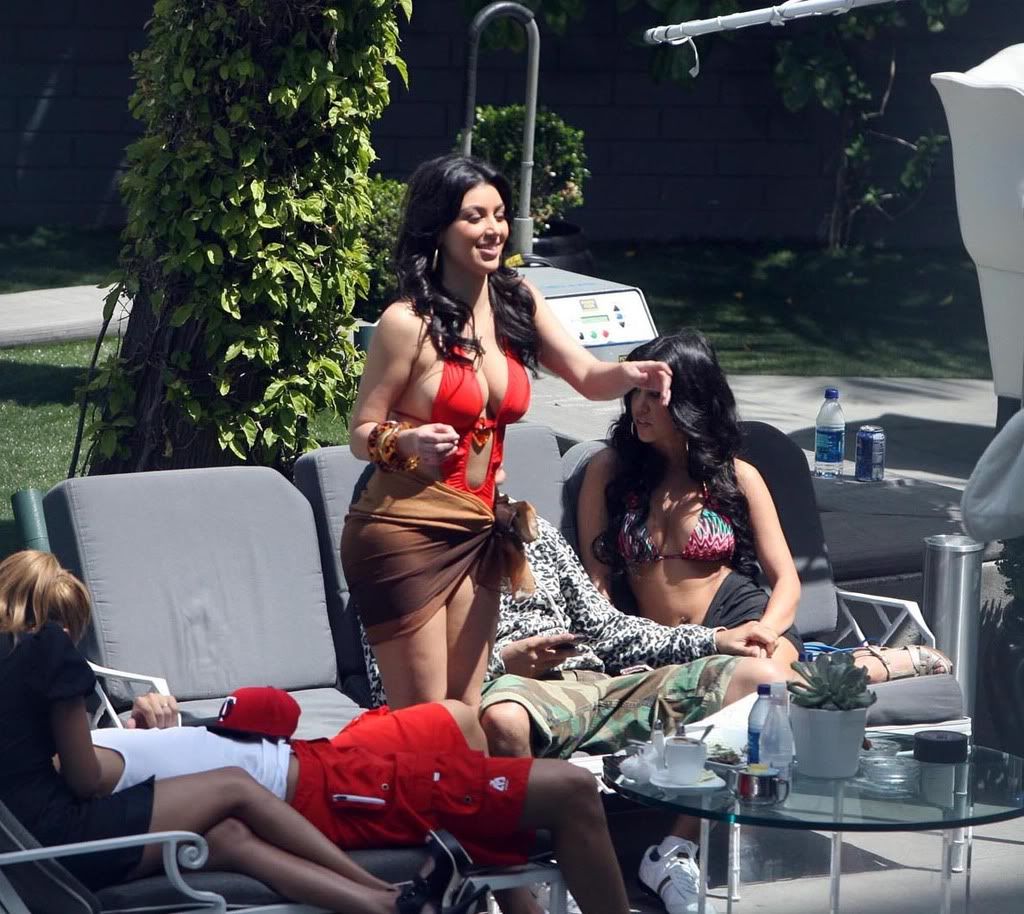 The Kardashian's Chillin Out!
More Kim Kardashian bikini pictures...