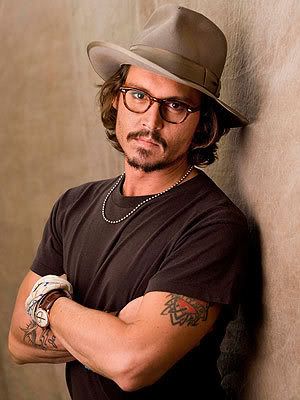 What? The Pirates of the Carribean star Johnny Depp is going to sell rubbers? I'm assuming he's going to be called "Rubber Johnny" after this. It's been reported that the Hollywood star's been offered a whooping 10 million dollars to become the face of Trojan condoms. Cool! This would then be the next famous tag line for Johnny Depp "Hey Johnny! Depp it inside the Trojan condom will you!" Lol


The Daily Star says:
"Depp, 44, a big advocate of safe sex education, would be expected to appear in a series of offbeat TV commercials for the company's new Magnum range. Trojan bosses believe "Rubber Johnny" would not only expand sales in the US but also help inspire an anti-AIDS campaign to send free condoms to third world countries. The Pirates Of The Caribbean star also holds huge sway with teen fans and one slogan the ad executives are playing with is: "Stand up with Johnny for safer sex."

So who'd probably be the next endorser of sex-related stuffs? Paris Hilton perhaps? (wink)
Read the rest of the entry...